Designer | Decorator | Stylist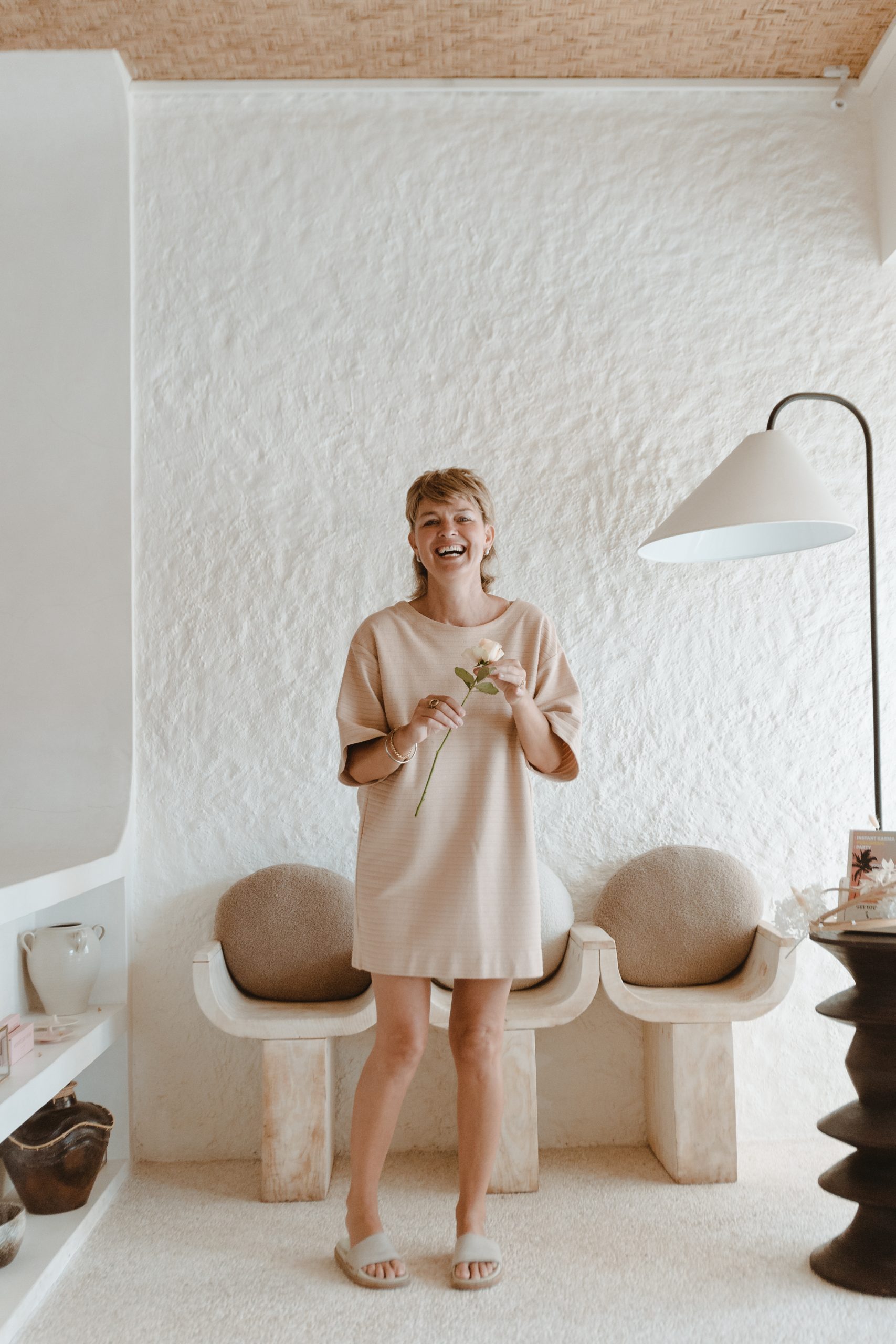 On the family farm 37kms from Orange NSW Jillian's mother Catherine would return from town only to often find her entire living room re-arranged by her second eldest daughter, Jillian.
Everything in that home was handmade. From the beautiful clothes the children wore to the drapes, duvet covers, the slices, cakes, savouries and the gifts.
Jillian's grandmother Vivian Joy and her sister's all reigning from the city had a lust for David Jones, the department store of the moment and anything purchased there. Especially the Royal Doulton and all fine bone English China and stunning crystal bowls and glasses.
Perhaps this is where Jillian adapted a taste for both quality and bespoke couture pieces.
When Jillian became 16 she did work experience in Sydney's Bellevue Hill with Adelaide Bragg and Gretel Packers firm and when she left school she completed a diploma of interior design and then began work with Deanne Rooz Interiors. The attention to detail was beyond and Jillian learned the practical art of good decorating and design from these women.
After working in architectural offices doing interiors, she started her own firm in an incredibly soulful large loft space in the mid 90's in the thick of the very dynamic Oxford Street, Darlinghurst.
After a few years, Jillian moved to NYC where she was then termed a 'stylist' by her colleagues and began assisting big name photographers and stylists preparing sets for photo shoots just prior to the internet age when print and production were still very much at the helm. Jillian was hand selected by Carlos Mota from US Elle Décor magazine assisting shoots for Eddie Bauer (fashion) and The New York Times magazine. Jillian was fortunate enough to be living with a now cult fashion designer, Lazaro Hernandez from Proenza Shouler, who was studying at the infamous Parsons College at the time. Jillian inadvertently became Lazaro's in-house fit model for regular events in NYC. This was certainly a highlight as were regular trips to the Hamptons with the very well revered Peter Beard, the celebrity photographer.
Jillian returned to Australia where Sydney felt incredibly small..she then felt a strong desire to heal from within so moved to Byron Bay where she developed 'Gypset Cargo'.
"I was working on interior design projects both in the city and around the coast and the hinterland and just felt a strong desire to develop lighting pieces that were both artistic, 3 dimensional yet original and not out of a conveyor belt factory line which was what I was seeing in my design catalogues etc."
The rest is history and I love what I do. It comes from within and has been a huge part of developing self worth, love and internal growth. It's certainly more than material.